This post is written by me on behalf of NectarSleep.com. I was compensated. All opinions are entirely my own.
The best way to shop for a mattress, ever!
The other day I realized that the younger boys needed new mattresses. It was story time and I was tired so I decided to lay down on my youngest son's bed and let him do the reading. I usually sit in his chair and read to him but since I was tired, I let him do the reading. By the time he was done reading, I got the cat nap that I needed to get up and get some things done around the house before I went to bed. I also received something else while I was laying on my son's bed. I received a sore back and realized maybe it was time to replace his mattress. I started to realize that his mattress and his brother's mattress were at least 18 years old as they were the same mattress that their older brothers slept on. Yes, that is a lot of brothers, I do have four boys. So that night I started to research mattress shopping. My research lead me to a wonderful way to buy a mattress and the best part was I did not have to leave the house. I also did not have to deal with any sales people breathing down my neck. The mattress that I found for my younger boys also would be delivered free to my home in three to five days. I decided to get two of the
Nectar Memory Foam Mattress
as the price was so awesome. They were having a great sale!
script async="" src="//pagead2.googlesyndication.com/pagead/js/adsbygoogle.js">
>
This photo was taken 2 hours after opening and the mattress did expand more.
I loved that I could be so spontaneous with the purchase of my boy's mattresses as
Nectar
offers a 365-day trial so if their mattress did not live up to my sleep expectations, I could return it back to them. I also loved the full
Comfort Guarantee
and
Forever Warranty
that came with the memory foam mattress.
I thought it was so cool how the
Nectar Memory Foam Mattress
was delivered to my home. The Fed-ex guy dropped off a bundle that reminded me of a hot air balloon when it is stuffed into its bag. Yes, I have
Balloon Fiesta
on my mind as that is happening soon here in Albuquerque. The mattress came in a blue pouch that held a bag with carrying straps. Those straps made it will easy to carry the compressed mattress up the stairs to my son's bedroom. Then the fun began. I unzipped the bag and place the mattress on my son's bed. I cut the first layer of plastic so I could unroll the mattress. Once I cut the second layer of plastic, the memory foam mattress began to expand. It was so cool to watch this mattress expand. In a matter of minutes, it was almost the full size of 11 inches. My son loved how much bigger this mattress was. You have to watch the video to see how easy it was to set up this mattress and how fast it expanded.
Once the memory foam mattress expanded, it was time for the test of comfort. My son laid on his new bed and exclaimed: "this is so soft!" So I kicked him off his new bed so I could see how soft the new bed was. It felt so good as my body conformed to the mattress, I did not want to leave my son's bed. I guess all these layers is what makes this memory foam mattress so soft. The top layer even promotes air circulation, heat wicking and is bed bug resistant. In fact, each layer has a different function that adds up to make this mattress so comfortable. You need to go to
Nectar's website
to read about each layer of the memory foam mattress.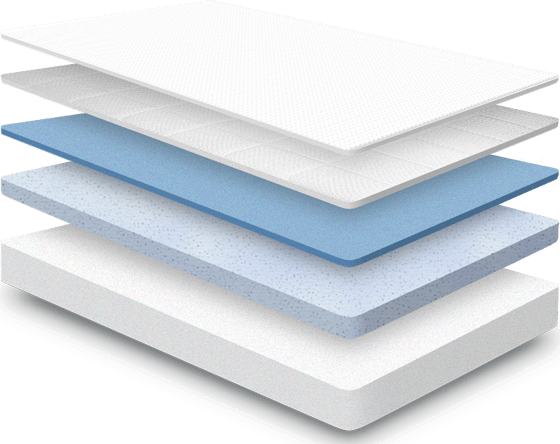 Enough talking about this awesome mattress. Head on over to
Nectar's web site
to see how wonderful priced these soft memory foam mattresses are. The 365 Night Home Trial is too good to pass up.
FREE SHIPPING & RETURN
365 NIGHT HOME TRIAL
FOREVER WARRANTY™
script async="" src="//pagead2.googlesyndication.com/pagead/js/adsbygoogle.js">